LOUIS, Mo— A Missouri political leader's announcement this week that she has breast cancer is spurring reminders by health officials for women to get preventive screening.
Missouri Democrat Senator Claire McCaskill announced recently that she has breast cancer; a disease she says was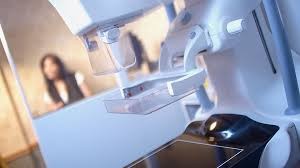 detected through a routine mammogram. Crystal Webster is executive director of the Breast Cancer Foundation of the Ozarks and says breast cancer caught early is curable. There's disagreement in the medical field about how often a woman should get a mammogram, but Webster urges it once a year after age 40.
"You think about someone like Senator McCaskill being diagnosed with breast cancer, and that's from one who has coverage, undoubtedly, health insurance to get a screening mammogram. You know, one of the problems with being a busy woman is that so many times people with insurance coverage have a tendency, if life is busy, to want to put that off. "
Webster says many women don't have health insurance and can't afford breast cancer screening. The state of Missouri's "Show Me Healthy Women" provides free services, but many people aren't aware that these programs exist.
However despite the need for regular check-ups, access to care is a big problem. Crystal Webster, executive director of the Breast Cancer Foundation of the Ozarks, says the number of women who can't afford to get a mammogram continues to rise.
"We see women in our office who haven't had a screening mammogram in literally years, and when you think about the prevalence of the disease it's really terrifying. It's something you don't want to miss."
The Breast Cancer Foundation of the Ozarks also provides non-medical financial assistance to families in Southwest Missouri and a four-state region who are impacted by breast cancer.