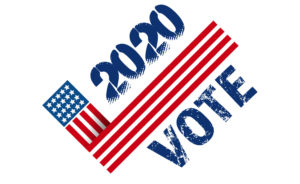 JEFFERSON CITY (KMZU) — Last night, voters — predominately in the state's urban areas — voted to make Missouri the 38th state to expand its Medicaid program.
The amendment, which passed with 53 percent of the vote, was losing until Kansas City and St. Louis-area votes were tallied. Voters in the KMZU area counties voted against the measure, typically by a 2-to-1 margin. (See area Aug. 4 election results).
However, rural hospitals, like Carroll County Memorial Hospital, signaled their support for Amendment 2 leading up to the Aug. 4 election. Its hospital CEO Jeff Tindle says the act will not only help smaller hospitals burdened with an explosion of "charity care" cases, but improve the overall health of Missouri's working poor and their children.
The income benchmark for expanded Medicaid will be set at $18,000 for an individual or $30,000 for a family of three, allowing least 200,000 Missourians who currently are uninsured to access healthcare, according to an analysis by the Kaiser Health Foundation. The measure is to take effect on July 1, 2021.
A handful of contested races for Missouri House of Representatives seats, Randy Railsback of Hamilton emerged as the winner in District 8, a seat previously held by Dr. Jim Neely whose term expired. In the four-person Republican race, Railsback grabbed 44.5 percent of the vote, followed by David Woody of Lathrop with 33 percent.
In District 12, Josh Hurlbert of Smithville soundly defeated Deannette Lemons of Kansas City, capturing 82 percent of vote. He'll meet Democratic challenger Wade Kiefer in November.
Chris Sander of Lone Jack won the District 33 seat with 75 percent of votes cast. He defeated Alex Holt of Pleasant Hill. In District 53, Republican Tim Taylor of Bunceton won by a 2-to-1 margin over Donnie Baragary. Democrat William Betteridge won his uncontested race for the match up with Taylor in the General Election.
Connie Simmons defeated Ron Fauss by a 2-to-1 margin for the Democrat bid for the District 53 seat. She'll meet Republican challenger Terry Thompson, who ran unopposed.