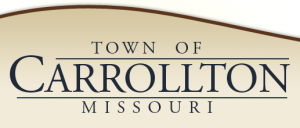 CARROLLTON, Mo. — A regularly scheduled meeting of the Town of Carrollton Council will be held today at 6:00 p.m. in the Carrollton City Hall.
Jeff Tindle will be in attendance to discuss updates on the Carroll County Memorial Hospital and Clint Mathis will provide the 2017 CMU Audit approval. Reports will also be given by Fire Chief Lonnie Sensenich and Police Chief Robert Turner.
After opening reports and new business matters, a closed meeting will be held to discuss litigation, real estate, personnel matters, sealed proposals, and related documents.