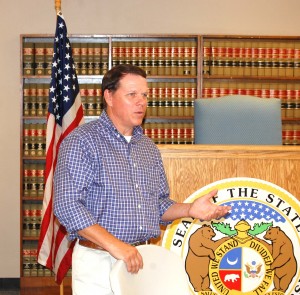 Members of Sam Graves' office will be hosting a Mobile Office tour making stops to local counties of Carroll, Chariton and Linn, on Monday, March 30, 2015.
The tour will start in Linn County at Marceline City Hall at 8 a.m., from there it will move on to Chariton County at Brunswick City Hall starting at 10:30 a.m. The Mobile Office tour will wrap up in Carroll County at Carrollton City Hall beginning at 1:30 p.m.
Sam Graves says, "I encourage everyone to come by these informal sessions to discuss their views or receive assistance with federal agencies." The purpose of the Mobile Office is to provide regular contact for individuals who have questions or problems with any federal government agency.