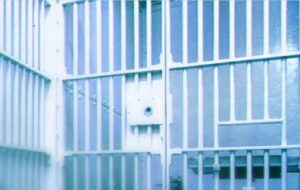 KEYTESVILLE, MO – A sentencing hearing Thursday in a Chariton County manslaughter case for a Mendon man, has resulted in prison time.
Court documents say James Pleasant, 45, pleaded guilty, January this year, in the death of Alicia Meyer, who was submerged in a car that sank in flood waters. Pleasant, who was the driver, reportedly ignored barricades as he drove the car into a flooded area of Route M in May, last year.
Pleasant received four years incarceration as sentence, according to court records.