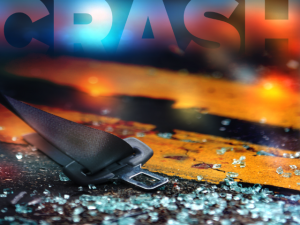 MEXICO, Mo – A rollover crash injured a driver from Mexico, Missouri Friday morning.
The vehicle was reportedly westbound on route B north of town when it ran off the left side of the road during an apparent loss of control.  The driver,  Michael Minney, 38, received moderate injuries during the rollover.  He was not wearing a seatbelt.
He was later treated at St. Mary's in Mexico.