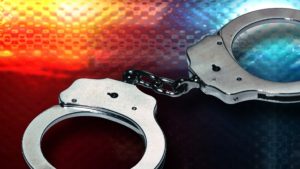 SALINE COUNTY, Mo.- A Kansas City man was arrested in Saline County around 1:30 this morning on multiple charges including outstanding warrants.
According to the online arrest report, Jacob McKinney, 39, is being charged with felony fleeing and multiple other traffic violations. Upon arrest, Jacob McKinney was found to be wanted on a felony and misdemeanor warrant.
McKinney was transported to the Saline County Jail and remains in custody on no bond.