An Odessa resident, 57-year-old Michael Lynn Van Vleck died Saturday, Feb. 29.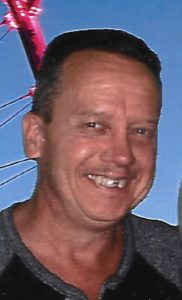 Visitation will be held from 2-4 p.m. on Sunday, March 8 at the Ralph O. Jones Funeral Home in Odessa. Memorials are suggested to Missouri Special Olympics.
Michael was born on August 12, 1962 in Kansas City, MO to Robert F. and Marian F. (Baker) Van Vleck. He graduated from Ruskin High School in Kansas City, MO in 1980. Michael was united in marriage to Sherry Ann Strohmeyer on August 3, 1985 in Ruskin Heights, MO. He worked as a real estate property manager.
Michael was an avid supporter of the Missouri Special Olympics for the last 25 years, and helped as a coach, mentor, and with the camp. In addition to spending time with family and friends, Michael enjoyed bowling. He loved gardening his own peppers and tomatoes, adding extra spice to his cooking and to life. Michael was the textbook definition of "Dad," socks with sandals, green New Balance shoes, and cheesy jokes. He was a son and brother that you could always count on to help without being asked. In addition to his wife, Sherry, survivors include his mother, Marian Van Vleck of Liberty, MO; three children, Ciera Van Vleck of Odessa, MO, Blake Van Vleck and wife Kate of Kansas City, MO, and Chelsea Hastings of Kansas City, KS; one grandchild, Brylie Bussing; one brother, Kelly Van Vleck and wife Karen of Liberty, MO; and mother and father-in-law, Terry and Roberta Batchelder of Gower, MO. Michael was preceded in death by his father.