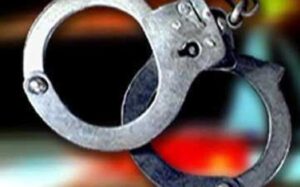 SULLIVAN COUNTY, MO – A Milan man was arrested Thursday night on warrants for motor vehicle tampering out of Scotland County.
A Highway Patrol arrest report states, Sherman Robbins, 41, was named in two warrants, one each for tampering and stealing. Charges listed in records date the incident from March 2019.
Bond for Robbins had been revoked this October due to violation of release conditions.
He was taken to Sullivan County for detention.