MILLER COUNTY, Mo. – A car crash in Miller County this morning left a woman with serious injuries.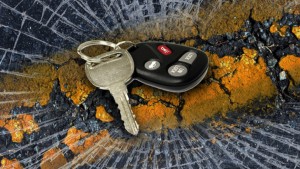 At 10:45 a.m. Wednesday, April 6, 2016, Darla L. Helvey, 63, of Eldon, Mo., was driving northbound on Route C, four miles north of Brumley when her vehicle ran off the right side of the roadway.
Helvey then over-corrected the steering wheel, which caused the vehicle to leave the left side of the roadway, strike a ditch and then hit a fence.
Helvey sustained serious injuries in the crash and was transported by Staff for Life to University Hospital in Columbia, Mo. She was not wearing a seat belt at the time of the crash.