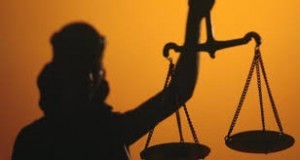 RAY COUNTY, Mo.- The Ray County Prosecuting Attorney's Office filed formal charges against a Norborne man yesterday, August 6, 2017, on serious allegations of domestic violence involving a vehicle.
According to court records, John Prouty III, 27, is facing two class B felony charges of first-degree domestic assault.
The probable cause statement indicates on Saturday, August 5, 2017, Prouty intentionally drove his car towards his wife and four-year-old son who were standing on the front porch of their home. The complaint also alleges Prouty showed no signs of slowing down when he struck the front porch and corner the house. No injuries were reported as a result of the collision.
Prouty was issued a $1,000,000 cash-only bond with special conditions. Future court proceedings have not yet been set and Prouty remains in custody at the Ray County Jail.