DAKALB COUNTY, Mo. – A Minnesota man is being accused of felony drug possession in Dekalb County.
The Missouri Highway Patrol arrest report alleges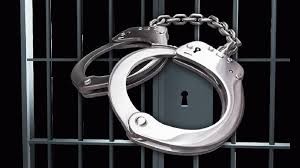 that Christian J. Morales-Rodriguez, 30, of Lakeville, Mn., was taken into custody around 9:00 p.m. Saturday night. Preliminary charges against Morales-Rodriguez include possession of methamphetamine, possession of less than 35 grams of marijuana and possession of drug paraphernalia.
Morales-Rodriguez remains in custody today, at the Daviess Dekalb Regional Jail.