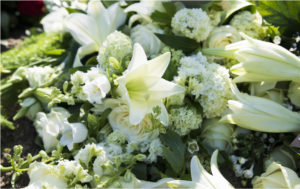 Minnie Hazel Wright, 85, of Salisbury, MO, passed away Thursday, November 26, 2020, at the Brunswick Nursing & Rehab in Brunswick, MO.
Minnie was born on Nov. 13, 1934, in Salisbury, MO, the daughter of Frank Charles and Mary Hazel (King) Schnetzler. She graduated from Salisbury Highschool in 1952. Minnie was united in marriage to Lowell R. Wright on February 20, 1954, in Salisbury, MO. Along with her husband she was the co-owner of Wright Oil Service in Salisbury.
She is survived by two sons, Gary Wright and wife Sherry of Salisbury, Gene Wright and wife Christy of Salisbury, five grandchildren, nine great grandchildren, and several nieces and nephews.
Minnie was preceded in death by three brothers, Billy, John, and Bobby Schnetzler, and one sister Mary Nell Stanley.
A private inurnment will be at the East Lawn Memory Gardens in Salisbury at a later date. Memorials are suggested to the Prairie Hill Cemetery or the Prairie Valley Cemetery. Services are under the direction of Summerville Funeral Home in Salisbury.