ANDREW COUNTY, Mo. – Two Union Star residents were injured in a rollover crash in Andrew County Wednesday night.
The crash report says the Missouri Highway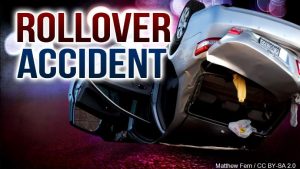 Patrol responded to the incident around 8:20 last night at Highway 48, a quarter mile East of Route M. An eastbound GMC Envoy driven by Ebonee Keller, 17, traveled off the South side of the roadway, struck a ditch and overturned several times.
Keller and Mahoganee Keller, 15, were wearing seat belts and only received minor injuries.They were transported to Mosaic Life Care for treatment.