JOHNSON COUNTY, Mo. – A Kingsville driver was injured after her vehicle side-swiped a pickup in Johnson County Friday afternoon.
The Missouri Highway Patrol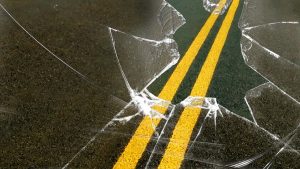 investigated the crash on Northwest 100 Road, less than a half mile East of Northwest 1,501 Road around 5:30 yesterday. According to the crash report, Miranda Williams, 20, was westbound when she traveled into the eastbound lane and clipped Brittany Whitworth, 27, of Holden. Williams vehicle went off the road and struck a fence.
Williams was transported to Lee's Summit Medical Center with minor injuries.