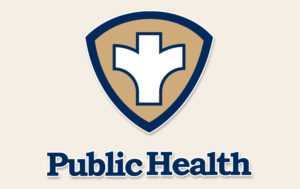 CARROLLTON (KMZU) — Numerous area health departments tell an anxious public it's not their time to receive the vaccine. A clear plan for distribution is still being awaited. According to the CDC timeline, Phase 1a which is currently taking place, is for healthcare personnel and residents at nursing homes, where many deaths have occurred due to COVID-19.
Instead of enlisting health departments, the federal government chose to pay CVS and Walgreen's pharmacies to administrator the vaccine to residents at long-term care facilities. Originally, those corporate pharmacies were to get the Pfizer vaccine, because the doses require ultra-cold refrigeration to store. However, much of the Moderna vaccine earmarked for health departments was rerouted to fulfil those contracts, leaving small hospitals and health departments waiting for their allotment.
"We found out right before Christmas, we will not be getting Moderna (vaccine) in January because they gave it to all the pharmacies. They told us not to plan to get any Moderna until February or later," says Cooper County Health Department administrator Melanie Hutton, who been at the department for 26 years.
Employees at Carroll County Health Department as of January 7 were still awaiting to be vaccinated, according to health department administrator Bertie Hartwig.
Both Carroll and Ray County health department are still awaiting approvals by the state of Missouri to eventually administer the COVID-19 vaccine.
So, what's the hold up?
A miscalculation by the head officer for Operation Warp Speed Gen. Gustave Perna under counted how much vaccine is needed or could be shipped is partly to blame for the rocky rollout.
Hutton explains further.
Because of the error, the state's allotment was cut — a lot, according to Rep. Peggy McGaugh, R-Carrollton.
The idea was to cost-save on purchases of ultra-cold freezers at health departments and rural hospitals to store the Pfizer vaccine, which requires a temperature of minus 90 degrees. Carroll County Memorial Hospital CEO Jeff Tindle says his hospital "isn't going to be caught in this again." They recently purchased a pricy ultra-cold freezer, about $12,000.
Tindle says his hospital is scheduled to receive its allotment of the vaccine to implement Phase 1b individuals — frontline essential workers and people 75 years and older — in about two weeks.  Phase 1c for people 16-64 with underlying health issues, is still in the planning stages, Tindle says.
Both Carroll and Ray county hospitals plan to be an integral part of mass distribution, knowing its county health departments are overwhelmed and under supplied. Both Tindle and Ray County Memorial Hospital Administrator Earl Sheehy say drive-through inoculation events are likely when supplies become available.
But what about counties that don't have a hospital in the county? That responsibility lies squarely on county health departments. However, the timelines for vaccine is still unclear when it will arrive, according to Chariton County Public Health Administrator Carrie Schneid.
Another issue with the Pfizer vaccine is how it's delivered. A flat of vaccine holds nearly 5,000 doses, which is too much to vaccinate rural county residents in early limited categories. Saline and Johnson counties, both hit hard with COVID-19 throughout the pandemic, have joined together to use the Pfizer vaccine, according to Saline County Public Health Administrator Tara Brewer.
Larger hospitals with leftover supply were able to help smaller hospitals vaccinate its staff.
CCMH CEO Tindle:
RCMH administrator Sheehy:
Sheehy says the hospital bought a Yeti cooler and dry ice to maintain the temperature of the Pfizer vaccine. About 60 percent of Ray County hospital employees took the vaccine, he says, some opting out because of pregnancy concerns. Tindle says a little more than half of his employees did so.
While grateful to receive doses to vaccinate his staff, the process to share the vital vaccine isn't easy, according to Tindle, but the state is being somewhat expeditious knowing  there's a big supply gap between between urban and rural hospitals.
Phase 1b is for essential workers, like firefighters, police and teachers. Some, like Ray County's paramedics and EMTs, got on the coattails of a city hospital to receive their first round, according to Ray County Ambulance District Administrator Mac Rogers.
Among his 18 full-time staff members and 20 or so part-time staff, only one was turned away at Centerpoint Hospital in Independence because it ran out of vaccine, he says.
Phase 1c is for people age 16-64 with underlying medical issues. That's when rural hospital and health departments think they will be able to administer the vaccine to the public. There's not a definitive timeline yet.
As of January 8, 401,050 vaccine doses have been distributed to the state, which nearly doubled in a six-day span. Health officials have vaccinated 113,369 people with the first dose, according to the CDC data tracker.