BENTON COUNTY, Mo. – Two Lincoln residents face future drug charges after their arrest in Benton County Saturday evening.
According to the Missouri Highway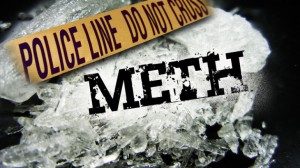 Patrol arrest report, Thomas Blakeman, 41, and Sarah J. Counts, 28, were taken into custody around 6:10 yesterday, when Blakeman was arrested for a Benton County misdemeanor warrant. Both were held for allegations of felony possession of methamphetamine, misdemeanor marijuana and unlawful use of drug paraphernalia.
Counts was later released but Blakeman was held until he could post bond on the warrant.