UPDATE: 08/26/2018 9:15:41 a.m.- According to the Brookfield Police Department, Taylor has been located and is safe.
BROOKFIELD, Mo. – The Brookfield Police Department is looking for a missing juvenile.
According to their facebook post, Taylor Ann L'Heureux, 15, is missing from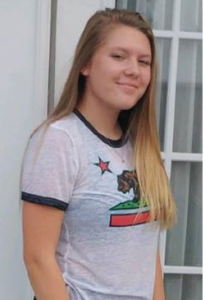 her residence in Brookfield. She was last seen this afternoon. If anyone has seen Taylor or has any information as to her whereabouts please contact the police department at 660-258-3385.