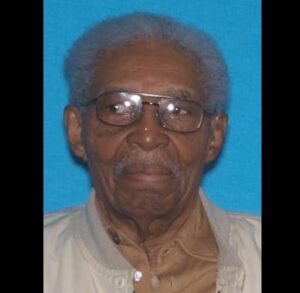 UPDATE: January 12, 2021 2:17 a.m. – The Kansas City Police Department has announced that Mr. Bonner was located deceased in Fort Scott, Kansas, from apparent natural causes.
KANSAS CITY, Mo. — The Kansas City Police Department has issued an Endangered Silver Advisory Alert for a man who was last located January 7, 2021.
According to the release, 90-year-old Alex Bonner is a black male, stands 6′ 2″ tall, weighs 197 lbs. with light purple hair and brown eyes. He was last seen driving a 2014 white Lacrosse bearing Missouri license plate number GD0 U9T and was on I-35 in the Lenexa, Kansas area. Police were able to ping his location at that time, but the phone has since lost power.
Mr. Bonner told his caretaker he was leaving to attend a funeral in Kansas City and hasn't been found since. He requires medications, which he doesn't have with him. Anyone seeing this person or his vehicle is asked to immediately call 9-1-1, local law enforcement, or the Kansas City MO Police Department.