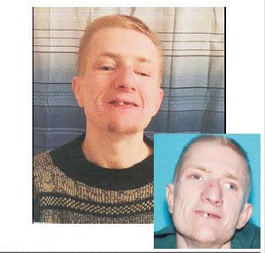 UPDATE: 9:30 p.m. – A missing Fulton man has been found dead. Carl Debrodie, 31, had been missing since last Monday.
A search party combed through memorial park in Fulton Sunday in search of the nonverbal and autistic man.  Monday April 24, it was announced Debrodie's remains were found in Fulton. 
No further information has been provided regarding cause of death.   
Law enforcement still has not located a person reported missing Monday.  Carl Debrodie, 31,  is a white male, 5'6″, 112 lbs with red hair and blue eyes.  He was last seen wearing blue jeans, a white and orange striped polo, and black leather jacket.  Carl has limited ability to communicate according to Highway Patrol Missing Persons.
Anyone with information is urged to call Fulton Police or local law enforcement.