MARION COUNTY, Mo. – The Marion County Sheriffs Department continues to search for a possible endangered missing person.
The endangered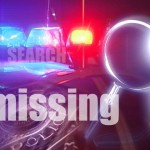 person advisory was issued Tuesday night, shortly after 7:00 pm for June Bea Smith, 34, a white female described as 5 feet 4 inches tall, 175 lbs, brown hair, brown eyes and fair complexion. Smith may be with Timothy M. Brooks, 34,  a white male, 5 feet 10 inches, 175 lbs with brown hair and brown eyes, with tattoos on his right and left forearms. They are probably occupying a black 2012 GMC Canyon bearing Missouri plate 4MV-061. Brooks is a suspect in a homicide and a shooting in the Hannibal area.
Authorities do not know Smith's involvement in the shooting.