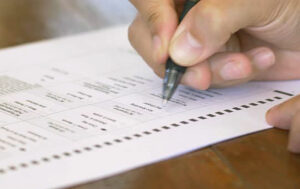 SEDALIA — The once missing absentee ballots for the Nov. 3 election have been found, according to Pettis County Clerk Nick La Strada.
In a news release, La Strada said he received a call around 7 a.m. Thursday morning from St. Louis Regional District Manager Pam Dunaway that the ballots were found. The St. Louis facility will be driving the ballots to Sedalia to hand deliver them to La Strada in the Election's Office at some time on Thursday.
According to La Strada's previous release, in the event that the original ballots were to resurface, it was asked that the Post Office hold all ballots that were post marked Sept. 22 and then returned to Election's Office.  If any voter were to receive two ballots in the mail, only the first would be valid and the Election's Office will verify the identity of the voter through signatures on the signed affidavit and ballot application.