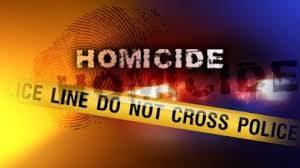 KANSAS CITY, Mo. (AP) — Relatives searching for a missing woman have found the decomposed body of man in a Kansas City creek bed.
Brandon Herring, 21, had been missing since November when relatives of Jessica Runions discovered his remains Saturday. The Raytown man's death has been ruled a homicide.
Runions' father, John Michael Runions, says "somebody else's family is going to get some answers."
His daughter was last seen leaving a party in September. Kylr Yust was arrested and charged with burning the 21-year-old Raymore woman's SUV. A judge entered a not guilty plea on his behalf.
Police say Yust also is a person of interest in the 2007 disappearance of an ex-girlfriend, Kara Kopetsky. Yust has not been charged in the disappearance of Runions or Kopetsky.