JEFFERSON CITY, Mo. – The Missouri Public Service Commission will hold local public hearings in Warsaw and Warrensburg on January 24, 2018, in water and sewer rate cases filed by the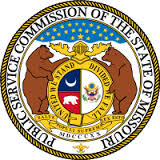 Missouri-American Water Company.
On June 30, 2017, Missouri American filed water and sewer rate cases with the Missouri Public Service Commission seeking to increase annual operating revenues by approximately $74.6 million dollars.
The first meeting will be at 12:00 p.m. in the Warsaw Community Building, Council Chambers (lower level) at 181 West Harrison Street. in Warsaw. The second meeting will be at 5:30 p.m. in the University of Central Missouri, Elliott Student Union, Room 236, at 511 South Holden, in Warrensburg.