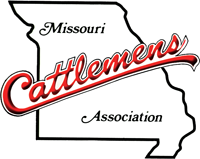 Missouri Cattlemen's Association (MCA) will gain a new president on January 7, 2018. Current president, Butch Meier, will retire at the 50th Annual Missouri Cattle Industry Convention & Trade Show in Columbia, Missouri.
Buckman grew-up in the beef cattle industry and belongs to the Boone County Cattlemen's Association. He operates Buckman Farms in Hallsville, Missouri, which consists of a cow/calf operation, hay and row crops.
Buckman and his family use their farm as an educational tool for youth and adults in the Columbia area. They recently hosted the 56th annual Boone County Town & Country meeting, with University of Missouri Systems President Mun Choi in attendance. As well, the Buckmans teach youth in the community about the agriculture industry during the month of May, which is Beef Month.
To learn more about the 50th Missouri Cattle Industry Convention & Trade Show, visit:
www.mocattle.com.