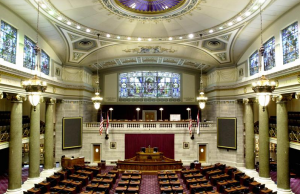 JEFFERSON CITY, Mo – The week of August 8, 2016 in the Missouri Senate, a new law establishing the Missouri Civics Education Initiative was reviewed.
Senate Communications Officer, Dean Morgan says, House Bill 1646 was debated back in April.  Senator Jeanne Riddle of Callaway County compared a test proposed in the bill, to the U.S citizen's test.
The measure is in response to concerns that civics education is lacking in the U.S.
Even though the new law will take effect on Aug. 28, school districts will not be required to begin the new testing until after July 1, of next year.