JEFFERSON CITY, Mo. — Gov. Mike Parson announced Thursday that Missouri has submitted its plan for a COVID-19 vaccine to the CDC.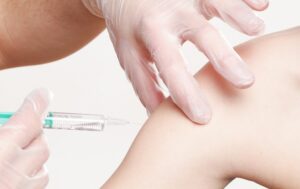 A press release states, Missouri's plan first focuses the initial doses toward reducing or stopping death and disability by reducing the stress on health care systems caring for affected patients.
Vaccination efforts will be aimed at residents most at risk, the elderly, and those with medical conditions.
"We have worked diligently for months, even before we received this direction from the CDC, to ensure we are prepared for when the time comes to execute the plans to distribute and administer the vaccine," Dr. Williams said. "We're grateful to our partners who have shared their knowledge and expertise and will continue to assist us moving forward."
Simultaneously, efforts will be made to reach essential workers in schools and critical businesses. As availability continues to increase, the plan's final phase will help ensure every Missourian who wants a vaccination is able to obtain one.
The release states that a unique feature of the Missouri's COVID-19 vaccination plan is recognition of the primacy of local communities and the state's role to assist them in their efforts.
While a state implementation team is responsible for coordinating with federal agencies, this plan is said to empower local and regional implementation teams with additional financial and technical support from the state to convene community leaders, citizen advocates and local health care providers who know the most about their communities.