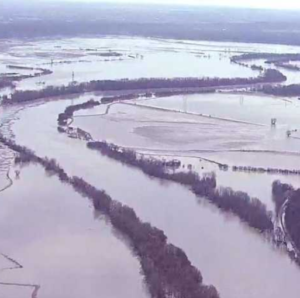 JEFFERSON CITY, MO – An announcement Monday night from the Governor's office states President Donald Trump has approved a request for emergency aid due to severe flooding which occurred in March and April of 2019.
The disaster declaration includes federal assistance which was made available for repair of roads, bridges, and other infrastructure damage, as well as emergency response cost recovery. Governor Mike Parson said $25 million in qualifying expenses had been identified.
Local governments and non-profit agencies will receive aid out of 13 Missouri Counties, including:  Andrew, Atchison, Buchanan, Carroll, Chariton, Holt, Mississippi, New Madrid, Pemiscot, Perry, Platte, Ray, and Ste. Genevieve.