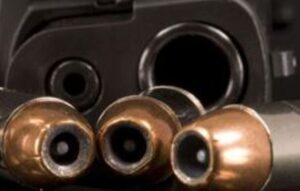 NEOSHO, MO – One County Commission in Missouri has acted to invalidate certain federal actions that limit or regulate firearms.
The Commission of Newton County, according to their online archives, passed the Second Amendment Preservation Act, February 3, which would invalidate any federal action seeking to infringe upon the 2nd Amendment, or similar articles in the Missouri Constitution.
The action effectively deems as null and void, any past, present, or future federal laws or regulations that pertain to registrations or tracking of firearms that might have a chilling effect on purchases or ownership, as well as any order of confiscation applying to otherwise law-abiding citizens. It also declares that no public official in Newton County will have authority to enforce such laws.