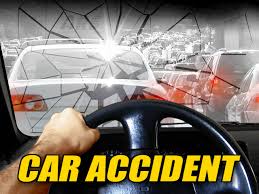 CALIFORNIA, Mo. — A California, Missouri woman was injured during a one vehicle accident in Moniteau County Monday afternoon.
The Missouri State Highway Patrol reports Rebecca Lueckenotte, 46, was nortbound on Route CC near Hill Valley Road when she ran off the roadway. Lueckenotte's vehicle struck an embankment, a fence and a tree before coming to rest.
Lueckenotte was reportedly improperly restrained during the accident. According to the Missouri State Highway Patrol, she was only secured by the lap belt. Lueckenotte was taken by Mid-Missouri Ambulance to St. Mary's Hospital for treatment of serious injuries.