COLUMBIA, Mo.– The IRS is giving those living or working in areas affected by the recent Missouri flooding extra time to file and pay for taxes.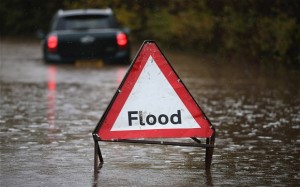 The flooding ravaged the state in December and January, coming just shy of breaking 30-year records.
Thirty-three Missori counties have been declared disaster areas, including Lincoln, St. Louis, and Cape Girardeau.
"It's an extension to May 16," said Andrew Zumwalt, assistant professor of personal finance for University of Missouri Extension. "The IRS and the government understand that suffering a flood can be a major catastrophe, so instead of piling on the stress of tax time, the IRS gives an extra month to get everything together."
The IRS has a list of the zip codes and cities affected, Zumwalt added. Individuals are not required to put anything specific on tax return forms to indicate being a flood victim; the extension is automatic if you live in one of those areas.
If you live outside a designated disaster area, but work within the boundary lines, you may qualify for an extension of records like W-2s were lost due to flooding.
Of course, there are tax implications for those who suffered uninsured or unreimbursed losses.
"It's actually quite complicated to figure casualty losses because it depends on your basis and fair market value and the decline in value," said Zumwalt. "If you have losses that weren't reimbursed by insurance, you might consider seeking professional financial help, either an accountant or someone who specializes in causality losses."
According to the IRS, individuals and businesses that suffered losses in a federal disaster area can claim those losses in the year they occurred or in the year prior.
"Let's say you suffered a flood in January of 2016, and you had large casualty losses," said Zumwalt. "You lost your home, everything within it, and you didn't have insurance on those items. Because you had such a catastrophe loss in 2016, your income may be a lot less than in prior years."
Contact the IRS at 866-562-5227 to see if you qualify. The MU Extension publication "Disaster Recovery Resources for Missouri Families" is available for free download here.