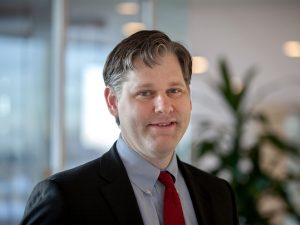 JEFFERSON CITY, Mo. (AP) — Missouri's new Republican governor has named a partner at a global management consulting firm as the state's chief operating officer.
Gov. Eric Greitens announced at a Jefferson City steel manufacturing business Wednesday that he picked Drew Erdmann from McKinsey and Company for the job.
Greitens created the COO position through executive order. He didn't take questions from reporters.
Erdmann previously worked as the National Security Council's director for Iran, Iraq and strategic planning in 2005 under former Republican President George W. Bush.
He worked as a member of the policy planning staff of the State Department from 2001-2003.
The executive order calls for the official to work with state agencies to cut redundant programs and improve efficiency.
Erdmann declined to comment to The Associated Press on his salary.