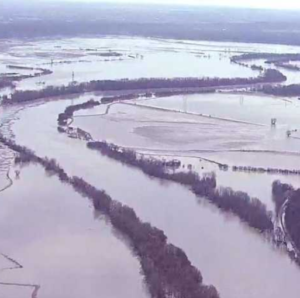 JEFFERSON CITY, MO – Damage assessment teams are still at work, sizing up flood damage in Missouri.
Governor, Mike Parson, expects a federal disaster declaration next week in response to the assessments in 16 Missouri counties, which include Andrew, Atchison, Buchanan, Carroll, Chariton, Holt, Platte, and Ray.  At a meeting in Lee's Summit this week, the governor said, "The hard work volunteers do has become an essential part of our recovery framework in Missouri," and, "Missouri's faith-based and volunteer recovery organizations are an inspiration to all of us."
A follow-up meeting is also scheduled with the Army Corps of Engineers, and area governors, April 26th. The meeting will continue discussions regarding future management of the Missouri River.