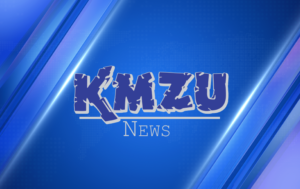 MISSOURI — Governor Parson has planned to host or make an appearance at several events this week.
According to a release from the Governor's Office, "he and First Lady Parson will host a group of state team members from the Office of Administration – Budget and Planning at the Governor's Mansion for breakfast" Tuesday morning, June 22. Members of the Missouri Department of Corrections will meet with the Governor as he thanks them for their labor during the pandemic. Parson will also sign four bills into law Tuesday – SB 6, SB 176, HB 273 and HB 476.
Wednesday, June 23, Governor Parson will participate in a groundbreaking ceremony for the new Buck O'Neil Bridge in Kansas City, followed by a luncheon in Riverside with the Northland Regional Chamber of Commerce members.
Friday, June 25, the first graduation ceremony for the Lincoln University Law Enforcement Training Academy will have Governor Parson in attendance, where he will give the keynote address for the occasion.
Saturday, June 26, Parson will head to Springfield to attend the Honor Flight of the Ozarks' Our Greatest Generations Gala.
More information can be found here.