ANDREW COUNTY, Mo. = The Missouri Highway Patrol will seek felony firearms charges against a woman from the State of Louisiana.
An Andrew County trooper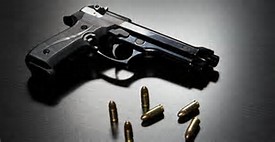 arrested Denari O. Peters, 27, of Bogalusa, Louisiana, around 6:30 Wednesday evening. The report claims Peters was a felon in possession of a firearm and possession of a stolen firearm.
Peters remains on a 24 hour investigative hold at the Andrew County Jail.