JEFFERSON CITY, Mo. – According to a recent press release, Missourians are one step closer to being able to carry a concealed weapon without the need for a permit. The Missouri House gave final approval Tuesday afternoon to legislation sponsored by state Rep. Eric Burlison that would allow any person to carry a concealed firearm anywhere that isn't expressly prohibited by law.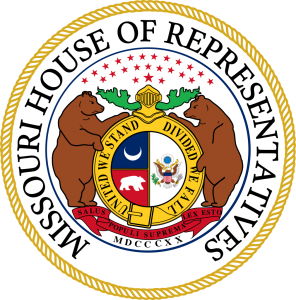 The release indicated that by a vote of 112-37, the Missouri House approved HB 1468 to build on the constitutional change made by Missouri citizens in 2014 that allows Missourians the right to permit-less carry. Burlison noted that Missouri statute wasn't changed to conform to the Constitution. His "Constitutional Carry" bill is meant to clarify the issue and allow Missouri citizens a greater opportunity to protect themselves, their family, and the vulnerable of the state.
"In 2014 Missourians made it abundantly clear that they have grown tired of the repeated attacks on our Second Amendment rights. This legislation simply aligns Missouri statutes with our state constitution so that our citizens can lawfully carry a concealed weapon without a permit. This will end the unfair tax on our right to bear arms by doing away with the concealed carry permit fee, and give Missourians the protection they deserve to exercise their Second Amendment rights."
Burlison also noted that the bill does not eliminate the concealed carry permit process or many of the reasons an individual would want to get one, such as carry across state lines or other locations that would be restricted such as a church.
HB 1468 now moves to the Senate for consideration.