JEFFERSON CITY, Mo. – According to a recent press release, the Missouri House recently approved pro-life legislation sponsored by state Rep. Sheila Solon to make it easier and more convenient for women to obtain birth control medication. By a bipartisan vote of 97-50, House members approved HB 1679 to allow women to obtain their birth control prescriptions from a pharmacist instead of a physician.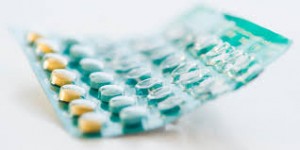 The release noted that Solon said nearly two-thirds of women in the United States favor making contraceptives available over the counter without a prescription, according to the U.S. Department of Health and Human Services. She also noted that on demand prescriptions were recommended by a panel of the American College of Obstetricians and Gynecologists in 2012 and affirmed in 2014.
"This bill could reduce unplanned pregnancies in the state of Missouri by an estimated 25-30 percent by providing women greater access to oral contraceptives by allowing them to be prescribed by pharmacists. This is a pro-life, pro-woman bill," said Solon, R-Blue Springs, who noted that a 2011 study for the University of California found a 30 percent drop in unplanned pregnancies for women who have 12-month supplies of contraceptives instead of the typical 30 to 90 day refills many insurers currently cover.
Solon said the intent of the bill is to improve the current process that requires a patient to see a doctor every year in order to access birth control. Solon said the process is a barrier to timely access to care for many patients as it requires women to take off from their job, find child care, experience long wait times, find transportation, or for college students, try to schedule time to go home to visit their doctor in the middle of the school year.
Solon said, "These difficulties cause gaps of time where women go without birth control. According to the US department of Health and Human Services, in 2011 more than 13 percent of women delayed getting birth control care because of these logistical factors."
Solon's bill would require health insurance plans to cover up to a three-month supply the first time the prescription is dispensed, and up to a year supply for any subsequent dispensations of the same contraceptive. The bill would allow anyone age 18 or older to obtain a prescription from a pharmacist without the need of a previous prescription from a primary care practitioner or women's health care practitioner. For anyone under 18 years of age, the bill would require evidence of a previous prescription from a practitioner.
Solon emphasized that passage of the bill also would provide substantial cost savings to the taxpayers of Missouri. She noted that 33,451 babies were born on Medicaid in 2015, and the total cost for deliveries was $169 million. In addition, the total expenditure for the first year of life for infants on Medicaid was $305 million.
"If unplanned pregnancies could be reduced even by just 10 to 20 percent, the cost savings to the taxpayers will be 47 to 95 million dollars a year," said Solon.
The bill now moves to the Senate for consideration.