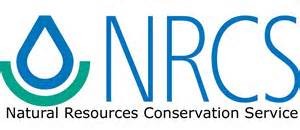 Click below to hear KMZU's Ashley Johnson interview Clif Baumer, Acting Assistant State Conservationist for Water Resources within the Conservation Services in Missouri.
The Natural Resources Conservation Service has new funding provided by the USDA and the United States Congress that is offering to help Missouri landowners and farmers restore wetlands and provides money for easements. Depending on location and quality, landowners could receive between $2,700 and $5,000 per acre in exchange for permanent easements to protect wetlands. Funding could help farmers find a use for potentially unworkable and untillable land.
Wetlands help reduce flooding and filter contaminants out of water, while providing habitat for wildlife and recreation, wetlands also covered 4.8 million acres in Missouri at one time, compared to 1 million acres today. The USDA's Natural Resources Conservation Services has $3.9 million available in federal money to help Missouri landowners restore wetlands and $757,000 available for easements to protect agricultural land from conversion to non-agricultural use. The funding is part of an effort to protect and restore key farmlands grasslands and wetlands; landowners must apply by May 15th to be eligible for the current allotment of funding.