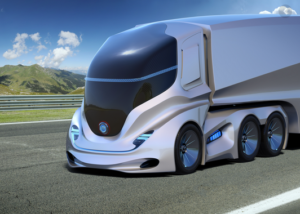 JEFFERSON CITY, MO – During the drafting session in the Missouri House of Representatives, which begins October 1, language will be proposed regulating autonomous vehicles.
A sponsor of the legislation, Representative, Mike Moon, of Lawrence County, says the bill would specifically deal with automation in the trucking industry.
The bill is not geared to stop automation technology.  Moon says technology should not be hindered, but new tech must be under some oversight.  The main theme behind the bill is safety.  Moon indicated the danger posed by automated commercial trucks is potentially greater than that posed by automated passenger vehicles, which have already been involved in fatal accidents.
Moon cited incidents, including one in Tempe Arizona, where an autonomous vehicle struck and killed a pedestrian.  A former Uber executive, in a Medium post earlier this year, found that current testing practices endangered too many pedestrians, with prototype cars racking up an average of 4.3 injury crashes per million miles, compared to only 2.5 injuries per million miles for human drivers. Moon also commented about the recent plane crashes involving new anti-stall automation which killed over 340 people.
CB Insights' investment, acquisition, and partnership data, identified over 40 companies developing road-going self-driving vehicles.
Moon is not concerned with potential loss of truck driving jobs in the new legislation, saying that is outside the purview of the state.
Moon says the future of the bill would be uncertain.  In the past, potential oversight as proposed by Moon, has received some support, and some dissent.
Newsmaker segment from 10/1/19 features state representative, Mike Moon (dist 157)