According to a recent press release, Senate Bill 588, which seeks to modify provisions relating to petitions for the expungement of criminal records, passed the House and Senate, sending the bill to the governor for consideration. Supporters of the bill believe it will help reformed criminals get jobs.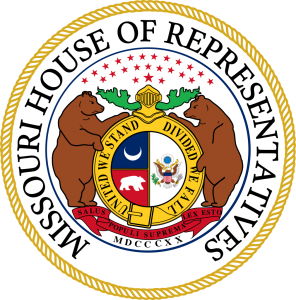 "This bill works to improve the lives of Missouri citizens by helping those who've made mistakes get back on track," said Erik Bergmanis of Camdenton, 2015-16 president of The Missouri Bar. "It does so by allowing those previously convicted of nonviolent, low-level offenses to petition a judge to seal their criminal record in order to aid them in seeking and obtaining employment."
Sen. Bob Dixon, sponsor of the bill, told lawyers at the 2016 Missouri Bar Spring Committee Meetings that he was excited to see movement on the legislation.
"We would essentially be putting in place a framework so that someone would not have a criminal record the rest of their life if they'd shoplifted or stolen a candy bar," Dixon said at the event last week. "I presented that to the Senate as the ultimate economic development and jobs bill."
Under current law, a person may petition the court in which the person was found guilty for the expungement of records relating to a list of specified offenses. A person may file multiple petitions throughout the state and have multiple offenses expunged, but may only file one petition per circuit court.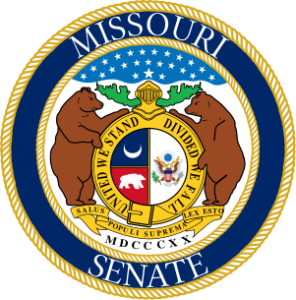 This act would repeal the limitation on the number of petitions per circuit court, allowing a person who was arrested but not sentenced to apply for expungement, and allowing a person to petition, over the course of a lifetime, for the expungement of records for any number of infractions.
Current law also requires a person to wait 20 years for a felony and 10 years for a misdemeanor before being eligible to file an expungement petition. This act would allow a person to file a petition after three years for the expungement of records relating to a finding of guilt for a misdemeanor, ordinance violation, or infraction, or an arrest for any type of offense or violation. A petition to expunge a finding of guilt for a felony may be filed five years after completion of the sentence.
Currently, a person may be eligible for an expungement petition even if he or she was subsequently found guilty of a misdemeanor or felony offense of the state vehicle laws. This act prohibits a person from being eligible if he or she has been subsequently found guilty of any misdemeanor or felony offense.
A judge can grant a petition to seal the individual's criminal records if the prosecutor does not object within 30 days, and the petitioner has an eligible offense, has not been found guilty of another offense, has no pending charges and has met all the conditions of his or her sentence.
The measure protects public safety by ensuring the prosecutor is notified when petitions to seal criminal records are filed. Additionally, it is only available to those convicted of nonviolent, low-level offenses who have not reoffended. For example, some felonies, including Class A or dangerous felonies, registered sex offenders, offenses involving a death, felony assault, domestic assault and kidnapping, cannot be sealed under the change.
The measure was proposed by prosecutors, public defenders and the defense bar and was drafted by the state bar's Criminal Law Drafting Subcommittee.