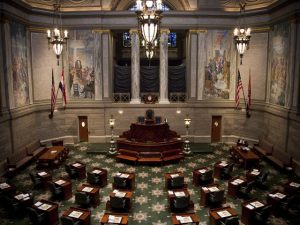 JEFFERSON CITY, MO – The Missouri Senate failed to come up with the votes required to expel Maria Chappelle-Nadal from the chamber following her comments regarding a possible assassination of the U.S. president.
A censure vote went 28 – 2 in favor. However, a vote for expulsion failed to garner two-thirds of senate support. Chappelle-Nadal still says, she will not resign over the Facebook post.
Lt. Governor Mike Parson in a statement today said, "this is a bad day for Missouri," pairing the senate's decision to allow senator Chappelle-Nadal's continued service, with the failure of the House of Representatives to restore certain spending cuts.