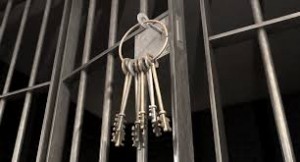 IBERIA, Mo. (KMZU) — An Iberia, Missouri man is in custody Wednesday on a felony warrant for possession of a controlled substance in Miller County.
According to the Missouri State Highway Patrol, Mark Crosthwait, 34, of Iberia, was stopped on July 8 near 8:0 a.m. for not using head lights in rainy conditions. He was then arrested on the felony warrant by Miller County officials.
Crosthwait faces aditional charges of alleged possession of marijuana, no headlights while driving in the rain, no seat belt and no insurance. He is being held on bond at the Miller County Jail.