WASHINGTON — A Missouri native and Capitol police captain testified at the first senate hearing regarding the Capitol riots on Jan. 6.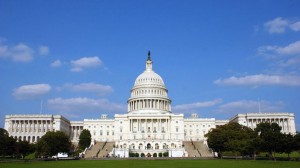 Capt. Carneysha Mendoza has served on the U.S. Capitol Police Special Operations Division for 19 years and graduated from Park University, north of Kansas City. She testified that she was attacked and is still suffering chemical burns from what is believed to be military-grade gas that was thrown by the rioters.
"We could have had 10-times the amount of people working with us and I still believe the battle would have been just as devastating," Mendoza says. "As an American and as an Army veteran it's sad to see us attacked by our fellow citizens."
She said she was heading towards the DNC headquarters to reports of an explosive device when she was requested for immediate assistance at the Capitol.
Mendoza was among military forces that responded to the Pentagon attack during 9/11.