ST. LOUIS, Mo.– According to a recent release, advocates say parents' income shouldn't reflect the quality of child care they can get for their children.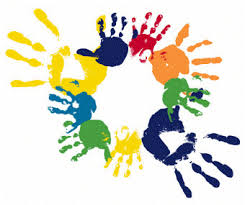 For nearly 70 percent of Missouri families with children under age six, both parents work. Dr. L. Carole Scott, CEO of Child Care Aware of Missouri, says parents are often forced to choose child care that isn't up to the standards they'd like, because they can't afford anything else. She says some states are doing a good job of providing child care subsidies for low-income parents, but she says Missouri isn't on that list.
"In Missouri, our reimbursement rates are still pretty low," says Scott. "The legislature has been raising them small amounts over the last couple of years, but the amount that the state will pay for child care is still at the very bottom of the range."
Scott says lawmakers need to look at child care as if it's just as, or more important than, higher education, and find a way to fund it. Scott adds that  early child care is crucial because she believes what happens to a child from birth to age three may be even more important that what happens between ages three and five – because that's when children learn about human relationships.
"The ability to be compassionate and empathetic, the emotional capacity for relationships – so, if children aren't with their families, we want to make really sure that wherever they are, it's a very high-quality environment that provides them with the interaction that helps them with that brain development."
Scott says the goal should be that children and youth are prepared for success in school, and for future participation in a globally-competitive economy.
"Without the foundation from birth to five, children will never really be truly successful, no matter how long they go to school after that. And so we know that when you provide quality from birth to five, things like third grade reading scores increase, high school graduation increases and employment as adults increases. "
A report by the Center for American Progress says the average cost for child care for a family with an infant and four-year-old in Missouri is $18,000.