Click below to hear KMZU's Ashley Johnson speak with Representative Joe Don McGaugh.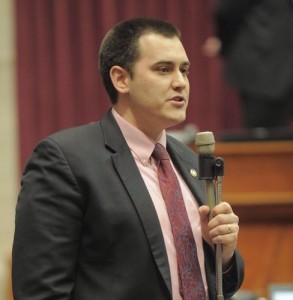 The Missouri House of Representatives has passed several recent appropriations bills providing key funding to several distinct areas within the state. Over 33 million dollars are going to State Veterans Homes in Cameron, Cape Girardeau, Mexico, St James, St. Louis and Warrensburg. District 39 Representative Joe Don McGaugh noted that with over 494,000 military veterans in the state, the legislation was "great to see."
Funding given to State Veterans homes will go towards installing new fire alarms and sprinkler systems, electrical upgrades, and renovations to nursing equipment. The House Bills also provide funding for repair work at the state capitol and $35 million for the Missouri Department of Transportation and an additional $35 million for a new headquarters for the State Historical Society of Missouri.
In addition the House also passed bills for funding to State Veterans Cemeteries as well as implement a spending plan of over $160 million for repairs to public schools and universities, including $56 million allocated to the University of Missouri System.