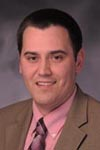 Click below to hear Representative Joe Don McGaugh speak with KMZU's Ashley Johnson.
MISSOURI.- Bill pre-filing has begun in Missouri's capitol and members of the Missouri General Assembly have already filed over 470 pieces of legislation to be the subject of review and debate in the upcoming legislative session beginning on January 6.
The amount of legislation pre-filed has elevated compared to last years month long pre-filing session, which saw merely 195 bills entered.
Representative Joe Don McGaugh of District 39 spoke with KMZU about several bills that he hopes to push through the legislative process during the 2016 session.  McGaugh is the sponsor of House Bill 1819 which modifies castle doctrine in the state of Missouri, currently the law allows for the use of deadly force to protect oneself from intruders unlawfully entering a home, without permission.
The new provision would extend the castle doctrine law, giving an individual who has been given specific authority by the property owner to use deadly force in the event of an intrusion, in what Representative McGaugh calls a "common sense extension – to allow people to protect themselves."
Another bill that Representative McGaugh filed for the upcoming session is House Bill 1827 pertaining to livestock owner liability.
Currently Missouri law states that livestock owners are held strictly liable for damages caused by trespassing livestock, what the new provision would do is change strict liability to negligence liability, specifying that any owner of horse, cattle, or other stock that breaks over or through a lawful fence can only be held liable for damages if they are found guilty of negligence.
House Bill 1821 focuses on authorizing income tax credits for qualified alternative fuel vehicles, including ethanol, bio-diesel and other alternative fuels. Representative McGaugh calls this a "win-win piece of legislation."
McGaugh also sponsored House Bill 1835 which changes laws regarding voter eligibility. The bill would change the current voter identification law, specifying that voters will not be able to identify themselves based on utility bills, banks statements, or paychecks.