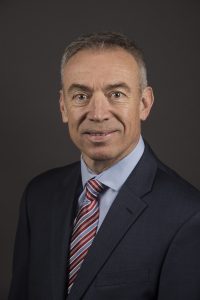 WASHINGTON — President Trump has nominated a St. Louis resident to become the Deputy Secretary of Agriculture.
American Soybean Association's Chief Executive Officer, Stephen Censky, was named yesterday serve as the 2nd in command for the USDA. Secretary Perdue praised Trump's choice.
In a statement, Perdue said, "Our work has only just begun in delivering results for the people of American agriculture, and the experience and leadership skills of Stephen Censky will only enhance our efforts. He will bring enthusiasm and a dedication to this country which will be great assets to USDA's customers. I am extremely pleased with the nomination for this key position and am hopeful that the Senate will take it up in short order."
Censky currently lives in St. Louis where he has been the CEO of the American Soybean Association since 1996. He has been in the USDA before, serving during the Ronald Reagan and George H. W. Bush Administrations. Censky also helped craft the 1990 Farm Bill.
He later served as the Administrator of the Foreign Agricultural Service, which put him in the forefront of export programs.