WEBSTER COUNTY, Mo. – Four Missouri residents are being charged with murder following a shoot-out in Fordland, Mo., early Saturday morning.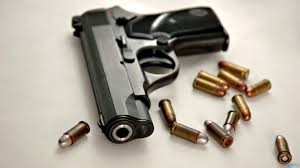 According to a probable cause statement, Brooke D. Buckley, 20, met Anthony E. Donovan, 19, at an Econolodge Motel on North Glenstone in Springfield on April 23, 2016. Beckley told Donovan she owed approximately $40,000 to a drug organization based out of New Mexico that was operating in the Springfield area.
She told Donovan two Hispanic men, identified as Yovanny Mendivil and Oscar Martinez, were on their way to meet her and collect a debt that she could not pay. Beckley had allegedly worked out an agreement with Mendivil to kill Martinez in exchange for more time to pay off her drug debt, and possibly get the debt decreased.
Donovan offered to assist in killing Martinez in exchange for $6,000, which he needed to bail his girlfriend out of jail and pay for her lawyer. He and Beckley traveled to Dallas County to find a place to lure Martinez, but Donovan didn't like the location. He then contacted Nathaniel Lee, 19, in the area of Fordland, Mo., in Webster County. Donovan offered Lee part of the $6,000 for his help in killing Martinez and allowing them to use his residence to perform the murder. Lee agreed to the deal and recruited Joshua Henry Applegate, 18, to assist in the murder.
The statement then says Beckley contacted Martinez and Mendivil on April 25, 2016, and arranged to meet at Lee's residence near Fordland, Mo. As Martinez and Mendivil parked their car in front of Lee's house, Beckley escorted Mendivil to the door at 12:30 a.m. Lee, Donovan, and Applegate were armed and positioned in several different locations around the residence. As Martinez exited the passenger side of the vehicle, Donvan began firing his weapon at him, and shortly after, Applegate and Lee fired weapons at Martinez as well, and Martinez fell to the ground.
Donovan then ran to his vehicle and drove to where Lee and Applegate were near some trees. Donovan accessed extra ammunition that was locked in the vehicle. Donovan and Applegate moved toward the front of the house, and as Donovan passed Martinez, who was still lying on the ground, he shot him once in the head.
Beckley and Mendivil then exited the house, loaded some personal belongings into the car and both left the area in the car driven by Mendivil. Lee, Donovan, and Applegate began to leave in Donovan's car when Donovan decided he needed to cover Martinez's body. Donovan left the vehicle and placed a large piece of tin siding over the body. Lee and Applegate then left with Donovan's vehicle, leaving him behind. Donovan fled the area on foot.
Deputies received a call of shots being fired and responded to the location. Upon arrival, Martinez's body was found in front of the house, covered by the tin siding. Martinez was reportedly in critical condition and subsequently died before being transported to a hospital. An autopsy was performed on his body and it was determined he had died of multiple gunshot wounds.
Buckley, Lee, and Applegate have been taken into custody and charged with murder in the 1st degree. They each have separate bonds set at $500,000, cash or surety. All are due to appear in court May 16, 2016, at 1:00 p.m. in Webster County.
A warrant has been issued for the arrest of Donovan, and a bond is set at $500,000, cash or surety.
Yovanny Aroldo Mendivil-Balderrama, 22, has been charged as an accessory to 1st degree murder. A bond has been set at $1,000,000. Court proceedings are currently pending.