Missouri River falling at some locations, creeping back up slightly in others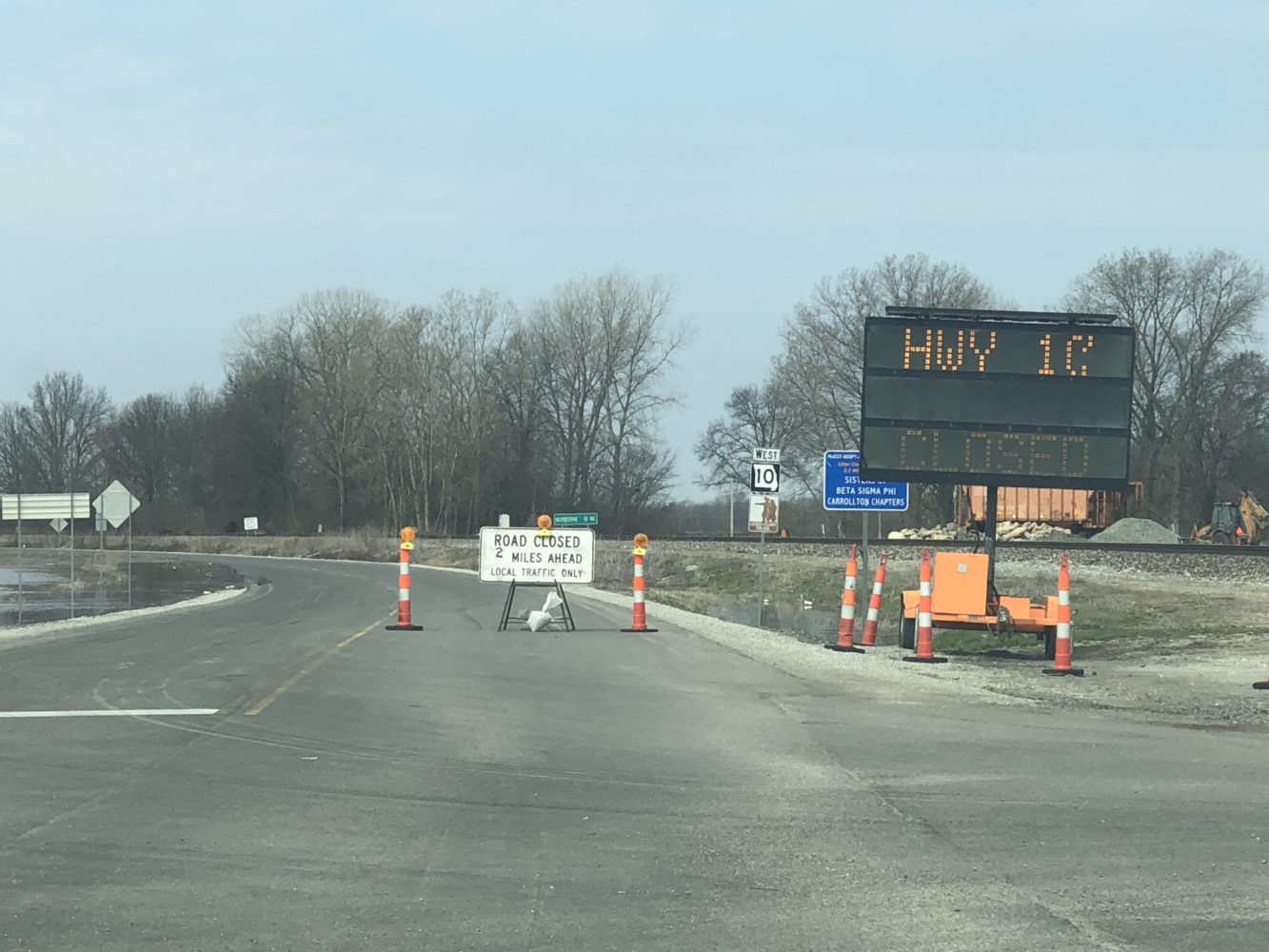 CARROLL COUNTY, Mo. — River levels are falling across the listening area – mostly – but we aren't out of the woods yet.
As of 5:30 a.m. Wednesday, the Missouri River at Waverly had fallen from its crest, which reached 31.61 feet early Tuesday morning, and gave an observed value of 30.87 feet.
That has ticked up slightly as the Wednesday morning has progressed, however it is forecast to continue falling throughout the day.
The Missouri River at Napoleon continues to fall and is at 27.16 feet, however the Missouri River at Miami has not yet crested. It is forecast to reach its peak today, and is currently at 29.6 feet.
Primary levees across the area have held strong thus far, but more flooding could be just on the horizon. 
Roads remain closed across the region, including Highway 10 in Carroll County between Carrollton and Norborne, Highway 224 in Lafayette County between Lexington and Wellington and Interstate 29 from St. Joseph to the Iowa Border. Drivers should plan alternative routes.