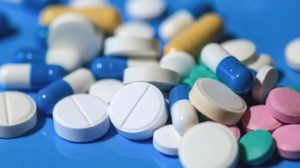 COLUMBIA, Mo. (AP) — Missouri is one step closer to joining 49 other states in creating a database so doctors can catch possible opioid misuse.
The Senate voted 20-12 in favor of the Republican-sponsored bill, with 11 Republicans joining with nine Democrats to send it to the House. Sen. Denny Hoskins, R-Warrensburg, voted against the measure.
The vote is significant because the proposal has for years failed to pass that chamber.
The purpose of prescription drug databases is for doctors to check to see if their patients have been getting addictive opioid drugs prescriptions from other physicians.